Does anyone else think LeeAnn and her clothing are disgusting? That hair... I can't find a photo that illustrates the stringy greasy-ness. Blaaaaaaaah I have nothing else to say about it.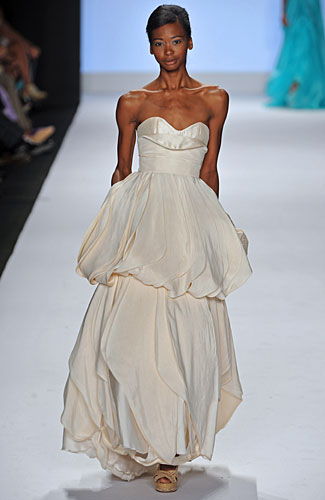 Except: the white dress reminds me of onions layered on top of each other. The rest of her pieces, especially the separates, remind me of things you would find in Goodwill. I don't mean that in a good way. I hate the color pallete. Her special talent? Sewing crescent shaped pieces of fabric all.over.everything.
I love every piece of Kentley's collection. Yeah, that one particular dress did look slightly like Balenciaga's (I didn't post a photo). But if you looked closely, the sleeves were constructed differently, and there wasn't as much volume in the hip area.
Not. Happy. With the outcome.
Image Source:
bravotv