I admire Chloe's style not only because of it's architectural fantasticness, but also just because she knows what looks good on her. And there are a lot of people that should or shouldn't be famous that do not.
But first, watch her in Beck's new video!! It kind of makes me want to wear a fringe dress with a top hat, RIGHT now. This video is like a really great collage.
Beck - Gamma Ray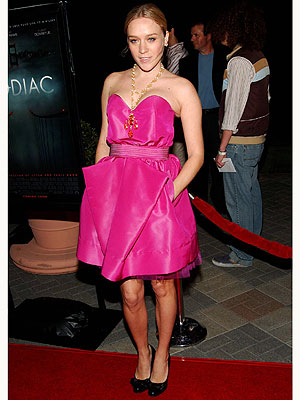 The blue sequin photo won't get any smaller...
Image Source:
starpulse