Issey Miyake: a true avant-gardist.
Born in 1938, fashion designer Issey Miyake debuted his first fashion collection in Tokyo, Japan in 1963, while attending Tama Art University. The designer is known for his technology infused fashion and for experimenting with new styles of pleating in his clothing during the mid eighties. Miyake's main idea in creating clothing is to create a garment from only one piece of fabric. He also incorporated the exploration of the space between the human body and the cloth that covers it into his design principles.
Miyake's clothes either transform the body with bizarre additions, or sheath it in a bulky mask of fabric. Miyake was one of the first designers to use modern technology to transform fabrics and other materials in the world of fashion. Much like Prada and Hussein Chalayan do today. The results of his clothing are as astonishing as they are beautiful. Hooded coats made from woven synthetic fibers which replicate the structure of paper, dresses made from mosquito nets, shell shaped pullovers made of fishing line, and jackets made out of Japanese paper abura gami(tradtionaly used for umbrellas only) are prominent in his collections. He started with the idea of linking the east with the west in his fashion designs, and has continued with that idea in mind, still to this day.
Vintage Miyake: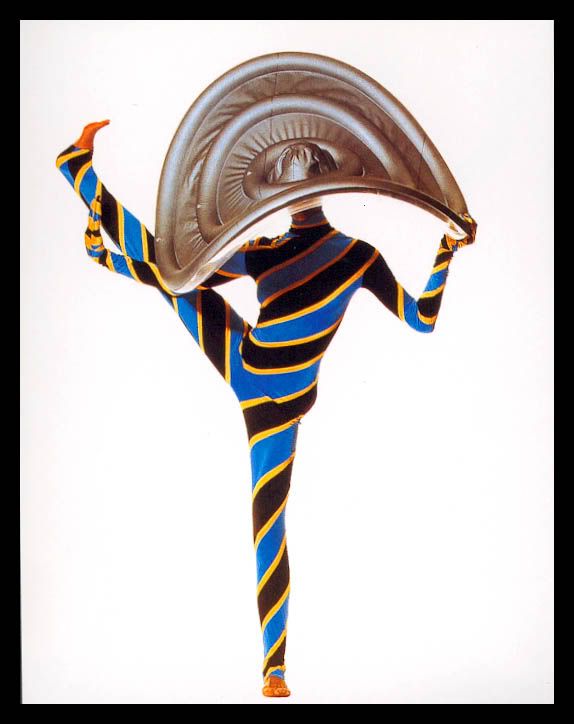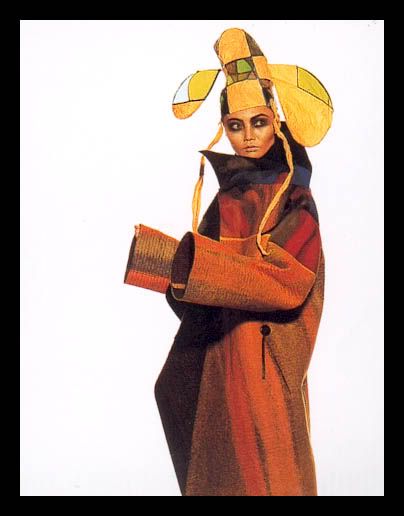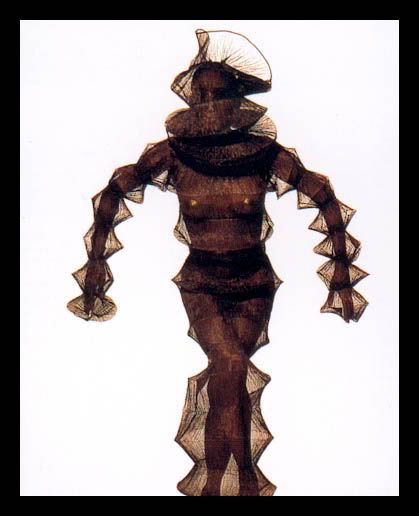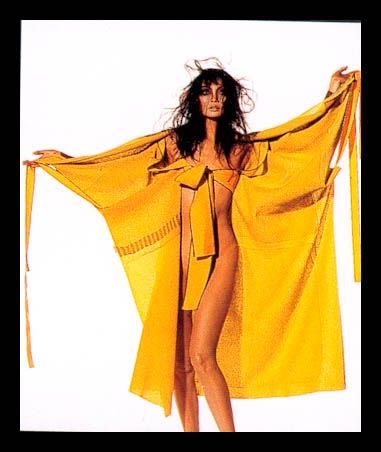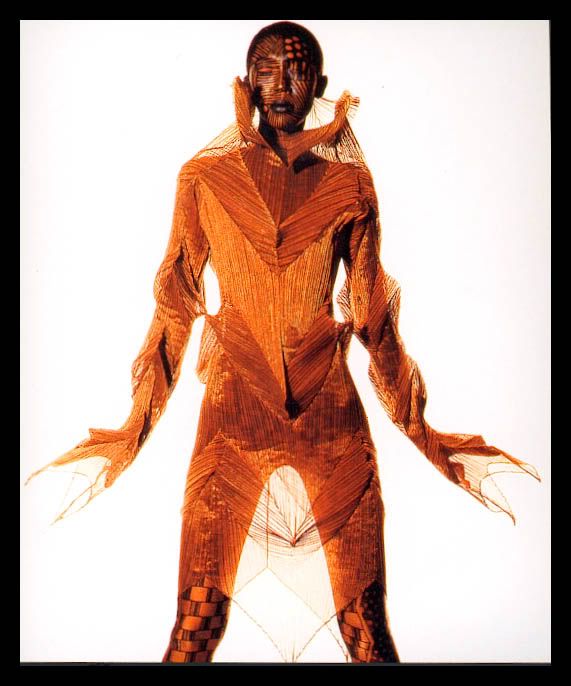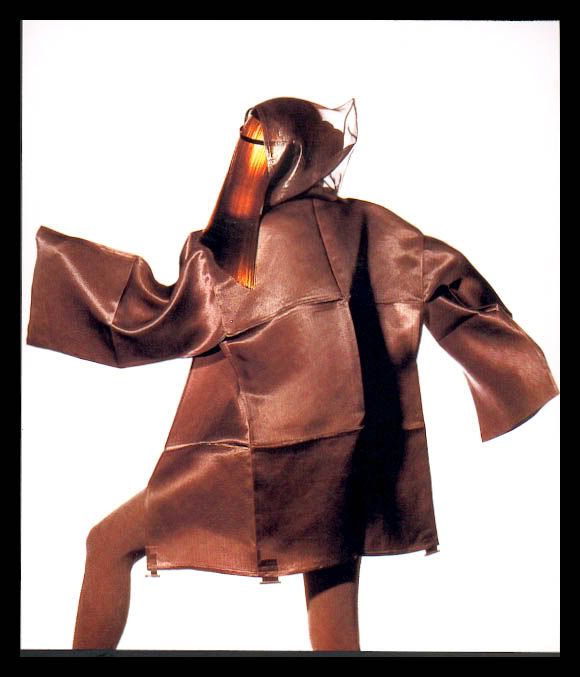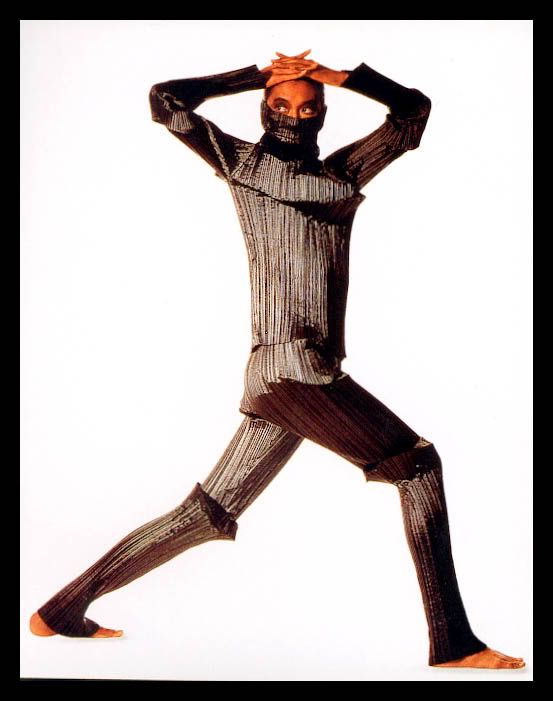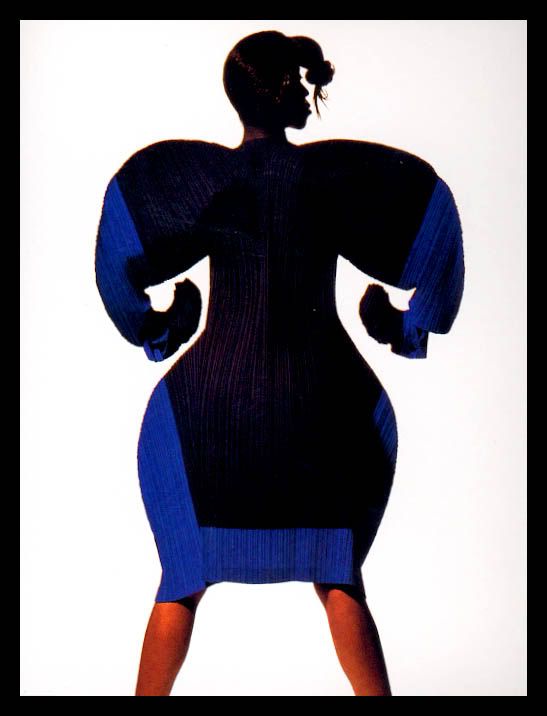 Miyake today (circa s/s 2009):
Image sources:
fotodecadent
,
elle
,
wired