I usually don't look at Marie Claire magazine, but I came across some photos from the french may 08 issue and I have to say I'm impressed. I love every outfit in this editorial. Every piece of clothing coincides so well.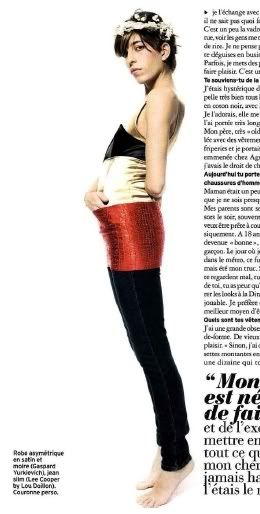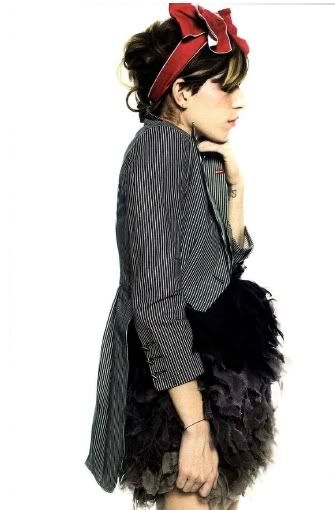 The last picture reminds me of the feather skirt I just made, but much more extreme. And the red headband is completely adorable.
I was reading some stuff on Nylon's website and I learned that Prada is manufacturing tote bags and wallets with teddy bears on them to support the Olympics. The bags run for around $900 and the wallets for around $200. Also, they have tee shirts for under $200. This is interesting because it seems like a cheaper alternative to a regular Prada bag.
The thing is... I read a couple months ago about how Miu Miu is making tee shirts with the harlequin design on them for between $200-400. I think everyone knows this already but just incase you don't, Miu Miu is supposedly the younger division of Prada -- Miuccia Prada, Miu Miu, get it? So as I was going to say, I'm surprised that Prada is resorting to alternative such as those listed above. I used to think of Prada as sort of an unaccessible designer and something not be be worn until over the age of 18. Oh, and teddy bears on tote bags and teeshirts are not very elegant... So what do you think? Is Prada getting too acessible? Has it just gone more mainstream?
Image Source:
fashionspot
,
nylon